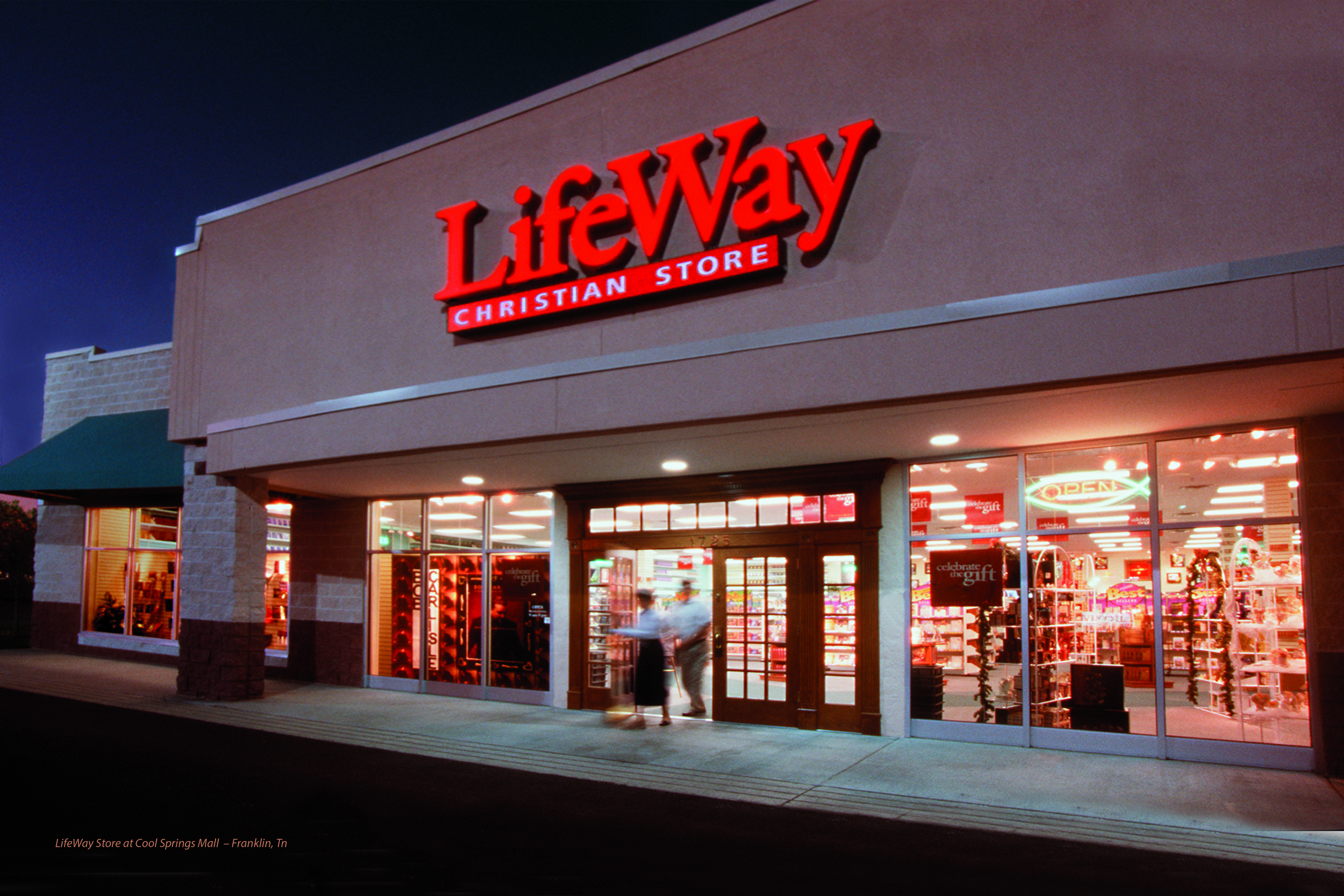 LifeWay Christian Stores
We developed the logo and an exterior sign program used on more than 200 stores across the US.
First Baptist Hendersonville, TN
A lobby display that encouraged people to get involved in missions. It featured a wall graphic, formica cabinetry containing a monitor, video player and opportunity brochure holder. The rope, basket and bench were also part of the display.
LifeWay Christian Stores
Section graphics to brand Bible area for Christian retail chain.
First Baptist Hendersonville
Wall sign developed to for the church lobby welcome desk.
The Wave Day Camp
PVC standee used to promote summer day camp sign.
Grace Community Church
We developed and supervised the construction of this main identity sign for a local church.
First Baptist Hendersonville, TN
This display was designed to communicate the church vision to members and visitors. To keep the display fresh, the photo frames were hinged and easily updated.
First Baptist Hendersonville, TN
We re-purposed this table to help to communicate the mission theme. the graphic was designed and cut from translucent vinyl, then applied to the back of the table glass to protect it from damage.
Hill Family Farm
We designed this sign for a local farm. The panels at the bottom are interchangeable and used to advertise crops currently in season.
LifeWay Christian Resources
We designed this stainless steel, glass and neon cross as a focal point in the main lobby. The wall lettering echoes the company name and vision.
LifeWay Christian Resources
Outside main lobby entrance. Stainless steel pin-mounted letters.
LifeWay Christian Stores
Focus wall sign we designed for the children's area in the stores. Dimensional PVC with applied vinyl.
Exposure Set Pieces
Stage set pieces for Exposure sermon series.